Our current projects include work for some of the largest names in the building industry. Below is a list of some of our most current clients and projects.
CURRENT PROJECTS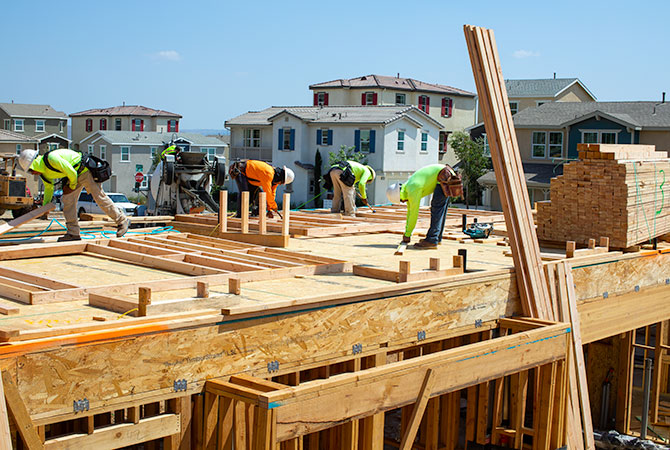 On the right is our most up to date list of current projects. Builders and developers are listed in alphabetical order. For more information on any of these projects please contact us directly.
Century Communities

Gable Crossing – Claremont

Sendero – Corona

Trio – Orange

DR Horton

Camellia @ Summerwind - Calimesa

Juniper – Victorville

Laurel Creek – Vista

Meadows @ Winchester Ridge – Murrieta

Mesa Pointe – Rosemead

Saddlewood – Menifee

Tribute II - Menifee

Vista Escondida – Coachella

GFR Homes

Griffin Residential

Landsea

Birchley @ Shadetree – Ontario

Windstone – Lake Forest

Legacy Homes

Lennar Homes

Exploration @ Shadow Rock - Moreno Valley

Lavender – Fontana

Magnolia – Fontana

Ridgeview – Fontana

Rockport at Heritage Lake – Menifee

Solera – Murrieta

Melia Homes

Bria – Garden Grove

Gardena Townhomes – Gardena

New Pointe Communities

Pacific Communities

Pacific Avenue - Perris

Pacific Bougainvillea – Torrance

Pacific Galleria - Menifee

Pacific Legacy - Perris

Pacific Melrose - Romoland

Pacific Primrose - Menifee

Pardee Homes

Arroyo – Banning

Avena – French Valley

Easton – Menifee

Kadence – Menifee

Landmark – Banning

Newpark at Centennial – Menifee

Ponderosa Homes

RC Hobbs

Camden – Riverside

Santiago – Rialto

TriPointe

Cava – Temecula

Windbourne – Huntington Beach

Van Daele Homes

Alicante – Pomona

Aspire at the Resort – Rancho Cucamonga

Lincoln Village Apartments – Riverside

Madrone – Pomona

Merrill Ave. Apartments – Riverside

Ridgepointe at Deerlake Ranch – Chatsworth

William Lyon Homes

Braeburn – Mentone

The Collection - Hemet

The Court - Hemet

Provence – Beaumont

Summit – Fontana

The Preserve – Murrieta

Willow Tree – Menifee

Woodside Homes

Nova at Bedford – Corona

Sommer's Bend – Temecula
MULTI-FAMILY PROJECTS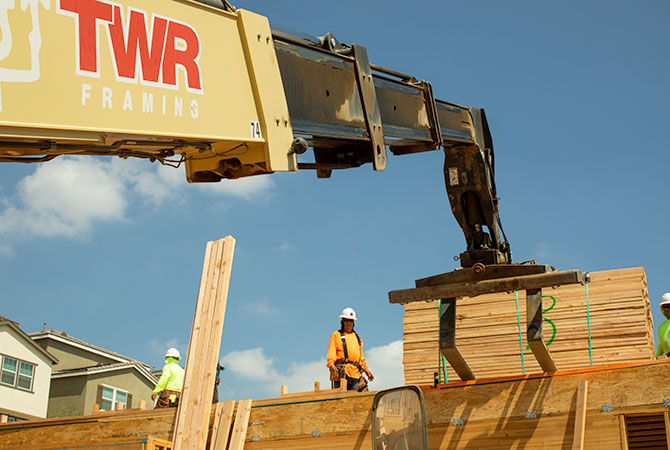 Our Multi-Family projects have been an active and integral part of our project work flow for almost thirty years. Our portfolio of projects include some of Southern California's most prestigious communities, hotels and apartment home complexes. The processes that we have integrated into our multi-family approach are second-to-none and designed to alleviate many of the challenges that builders and developers face within multi-story wood framed structures.
Ayres Suites – Moreno Valley

Chino Commons – Chino

The City Drive – Orange

Fountain Valley Hotel – Fountain Valley

Belvedere – Irvine

Chelsea @ Central Park – Irvine

Granville @ Central Park West – Irvine

Madison – Irvine

The Lennox – Irvine

Maxfield @ Central Park West – Irvine

Mesa Linda Construction

Mesa Linda Apartments – Hesperia

Perris Isle – Moreno Valley

El Pedregal Apts – San Ysidro

Baker Ranch Rec Center – Lake Forest

Elements – Aliso Viejo

Landings II – Chula Vista

Three 65 – Rancho Cucamonga

TRCO Development

Chino Preserve Apartments – Chino

The Enclave – Costa Mesa

Van Daele Homes

Lincoln Village Apartments – Riverside

The Trails at Quail Run – Riverside
TWR CLIENT LIST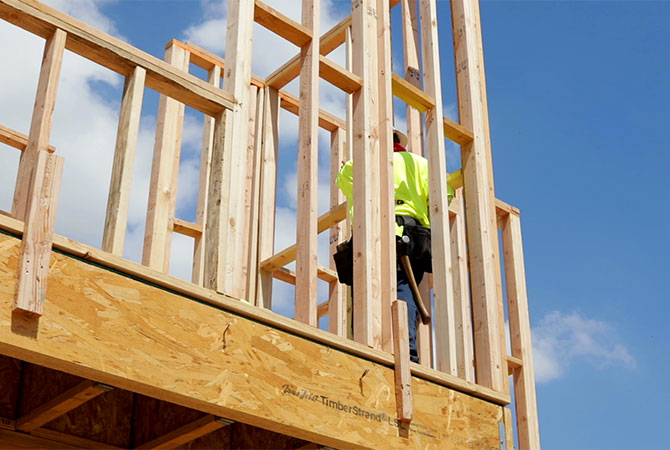 TWR Enterprises, Inc. has had the opportunity to work with some exceptional builders over the years. We have enjoyed partnerships with many different companies and have built and maintained some long time relationships with various staff – field superintendents, purchasing agents, options coordinators and safety representatives.
Our joint commitment to produce a quality product and satisfy our customers, "the Homeowners," has enabled us to have some very successful projects throughout the building industry.
Mesa Linda Construction
SC Development
PAST PROJECTS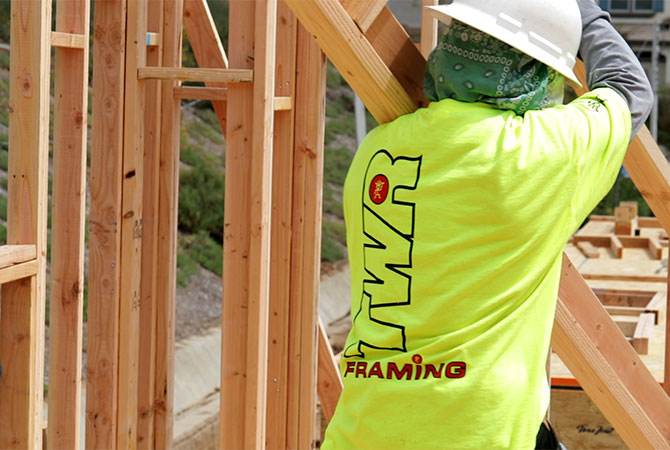 To the right is a list of some of our project highlights over the past several years. Although not comprehensive, it is a good snapshot of the relationships we have made and kept over the years and our commitment to client relationships.
Avalon Bay Communities, Inc.

Avalon Vista – Vista

Loma Bonita – San Dimas

Beazer Homes

Brookfield Residential

Arborel @ New Haven

Aster Heights – Azusa

Camellia @ Rosedale – Azusa

The Domain – Anaheim

Everly – Playa Vista

Marlowe – Playa Vista

Province @ Audie Murphy Ranch – Menifee

Sentinels @ Del Sur – San Diego

Spencers Crossing Community Center – Menifee

Trevion @ Playa Vista – Playa Vista

The Collection at Playa – Vista

Residence 1, Playa Vista

Latitude @ Rancho Tesoro – San Marcos

Vientos – San Marcos

CalAtlantic Homes

Cambridge – Menifee

Crawford – Tustin

Hampshire at College Park – Chino

Horizon II – Temecula

Horizon at Morningstar Ranch – Winchester

Lakeview at Heritage Lake – Menifee

Montego – Menifee

Montessa – San Marcos

Toscana – San Diego

City Ventures

Citrus Collection – West Covina

Classic Pacific Homes

Core State Construction

Sycamore Creek Rec Center

DCI Investments

Maravilla Estates – San Jacinto

DR Horton

Aster Pointe – Adelanto

Alder Pointe – Fontana

Amesbury – Whittier

Aria @ Provident Point – Fontana

Butcher Ranch – Rolling Hills

Canyon Pointe – Riverside

Cervetto – La Habra

Horizon Pointe – Jurupa Valley

Kensington Pointe – Winchester

Laurel Pointe – Murrieta

Linden Pointe – Lake Elsinore

McKenna Pointe – Lake Elsinore

Melrose 53 – Carlsbad

Mesa Pointe – Calimesa

Motif @ Glendora Place – Glendora

Pacific Landing – El Segundo

Portrait @ Glendora Place – Glendora

Pradera @ Elm Creek – Rialto

Sage Point – Jurupa Valley

Sierra Pointe @ Mission Estates – Jurupa Valley

Sunset Ridge – Riverside

The Highlands – Riverside

Vanowen – Van Nuys

Vintage – Jurupa Valley

Walnut Glen – Simi Valley

Waypointe – El Segundo

The Retreat @ Summerwind - Calimesa

Far West Industries

Barrington Place – Jurupa Valley

Crescent Square – Signal Hill

The Centre - Garden Grove

Diamond Ridge – Victorville

Estancias – Palm Springs

Granite Ridge – Jurupa Valley

Icon – Palm Springs

Luminaire – Palm Springs

Murano – Palm Springs

San Marino – Fountain Valley

Stone Briar – Adelanto

The Colony @ Azusa – Azusa

Trieste – Lake Elsinore

Viaggio – Riverside

Frontier Communities

Waypointe Place - Jurupa Valley

Diamond Ridge - Victorville

Stone Briar - Adelanto

Griffin Residential

Fieldstone Communities

Encinitas 9 Requeza Ridge – Encinitas

Highland Estates – Rancho Santa Margarita

Vistas-Rancho Santalina – San Marcos

Harmony Homes

Amber Ridge Estates – Corona

Hearthside Homes

The Sands @ Brightwater – Huntington Beach

JW Millett

Lincoln Glen – Buena Park

Legacy Homes

Vistas at Terra Largo – Indio

Lennar Homes

Amberly Lane @ West Haven II – Ontario

Amberly Lane @ West Haven – Ontario

Aria @ West Creek – Valencia

Aubry @ Alamitos Ridge – Long Beach

Aurora at Altair – Irvine

Beachwood – Irvine

Belle Maison – Temecula

Belmont @ Griffin Ranch – La Quinta

Belmont – San Alijo

Belvedere – Irvine

Cahuenga – Los Angeles

Camden – Temecula

Carriage House @ West Haven – Ontario

Casero – Carlsbad

Celestial at Altair – Irvine

Chestnut – Hemet

Cielo @ Playa Vista – Los Angeles

Coventry Court – Tustin

Estrella – Valencia

Granville @ Central Park West – Irvine

Hathaway – Temecula

Hunter's Ridge – Murrieta

La Casella – Irvine

Larkspur – Perris

Lexington – Santa Clarita

Madison – Irvine

Menifee Hills – Menifee

Meridian @ El Dorado I – Menifee

Mill Creek Crossing – Eastvale

Mystic Pointe – Menifee

Obsidian – Irvine

Pimlico @ Griffin Ranch – La Quinta

Rockwell – Temecula

Rosemist – Irvine

Sierra Estates – Riverside

Solstice at Altair – Irvine

Stable Falls – Rancho Cucamonga

Starlight at Altair – Irvine

Summit @ El Dorado II – Menifee

The Briars @ Eureka Springs – Escondido

The Steppes @ Eureka Springs – Escondido

Villa Rosa @ Woodbury – Irvine

Willowglen – Perris

Windchime @ Parasol Park – Irvine

Manning Homes

1724 Newport Hills Dr. – Newport Beach

1801 Newport Hills Dr. – Newport Beach

1957 Port Trinity – Newport Beach

Carnesi – Rancho Cucamonga

Custom Home – Newport Beach

Etiwanda Classics – Rancho Cucamonga

Live Oak Estates – Laverne

Newport Hills Drive – Newport Beach

Port Cardiff – Newport Beach

Port Locksleigh – Newport Beach

Port Margate Place – Newport Beach

Port Nelson – Newport Beach

San Miguel Court – Newport Beach

Silver Ridge - Rancho Cucamonga

Victoria – Costa Mesa

Melia Homes

Anderson Grove – Yorba Linda

The Avenue – Pomona

Boatyard – Costa Mesa

Charleston Estates – Redlands

Costa Bella – Costa Mesa

The Currents – San Clemente

Donovan Ranch – Anaheim

Harmony – Stanton

Ironwood – Rancho Cucamonga

Latitude @ Newport Heights – Costa Mesa

Laurel Cove – Encinitas

Manzanita Cove – Encinitas

Meridian – Glendora

Moore's Meadows – Stanton

Palmilla – Victoria – Costa Mesa

Surfers Row – San Clemente

Vista Bella – Murrieta

Meritage Homes

Arrow Station – Montclair

Jasmine Park II – Chino

Montrose – Upland

Mesa Linda Construction

Mesa Linda Apartments – Hesperia

MG Builders

New West Homes

Victorville Estates (Luna 50) – Victorville

Pacific Crest Communities

Monet – Chula Vista

The Reserve @ Crafton Hills – Yucaipa

Pardee Homes

Aura – Lake Elsinore

Starling – Lake Elsinore

Tamarack – Murrieta

Viewpoint – Lake Elsinore

RC Hobbs

SC Development

Levante Apartments – Fontana

Shea Homes Southern California

24 – Seven – Rancho Cucamonga

Alondra – Mission Viejo

Avonlea – Corona

Alondra I at Escencia – Rancho Cucamonga

Birch River – Aliso Viejo

Boardwalk – Oxnard

Canterbury – Moorpark

Carmody/Maryville – Corona

Cetara – Irvine

Cortesa @ Escencia – Rancho Mission Viejo

Cortessa II – Mission Viejo

Cielo @ Luz Del Sol – San Jacinto

City Walk – Aliso Viejo

Crestline @ Baker Ranch – Lake Forest

Cobblestone – Glen Ivy

The Edge – Costa Mesa

Eldorado

Elements – Aliso Viejo

East End @ River Park – Oxnard

Emerald Heights – Brea

Gavilan – Lake Forest

Harbor Station – Aliso Viejo

Hemingway – Temecula

Jade @ Blackstone – Brea

Keygate @ Adeline's Farm – Murrieta

Latitudes North – Aliso Viejo

Latitudes South – Aliso Viejo

Madeira II – Rancho Bernardo

Meadowbrook @ Adeline's Farm – Murrieta

Monument – Aliso Viejo

Newbridge @ Avonlea – Corona

Northfield @ Adeline's Farm – Murrieta

Parsons Place at Rosedale – Azusa

Pasadera – Aliso Viejo

Pradera @ Elm Park – Rialto

Red Rock @ Cottingham – Menifee

Red Rock/Topaz – Menifee

San Lorenzo – Yorba Linda

Sendero @ Elm Park – Rialto

Silverstone @ Elderberry – Menifee

Spaces @ Avonlea – Corona

Tapestry @ La Habra – La Habra

Three 65 – Rancho Cucamonga

Ventana @ Escencia – Rancho Mission Viejo

Veranda – Aliso Viejo

Vista Vallarta II – Aliso Viejo

Watermill @ Adeline's Farm – Murrieta

Shea San Diego

Clover @ Winding Walk – San Diego

Estrella – Chula Vista

Ivy Lane – Moorpark

Mandolin @ Del Sur – San Diego

Maravilla – Chula Vista

Sapphire @ Winding Walk – San Diego

Sausalito @ Stonegate – Irvine

Trimark Pacific

TRI Pointe Homes

Van Daele Homes

Alterra – Brea

Bacara/Castile – Brea

Bacara – Brea

Brentstone – Wildomar

Claiborne – Lake Elsinore

Las Palmas 56 – Chula Vista

Magnolia Park – Anaheim

Renaissance @ Avellino – Fontana

Renaissance @ Citrus Heights – Fontana

Rolling Hills – Chula Vista

Rolling Hills – Chula Vista

Rowena Ave. Apts. – Los Angeles

San Miguel Ranch – Chula Vista

Santa Cruz – Irvine

Santa Rosa @ Stonegate – Irvine

Santa Rosa – Irvine

Sevilla – Irvine

South Hills Estates – West Covina

Spencers Crossing – Irvine

The Lakes – Rancho Santa Fe

The Vineyard – Temecula

Westbridge @ Spencers Crossing – French Valley

West Grove – Anaheim

Quail Run Apartments – Riverside

Williams Homes

William Lyon Homes

Lugano – Beaumont

Parkside East-East Almaden – San Jacinto

Pinehurst - Beaumont

Olivewood – Beaumont

Parkside – San Jacinto

Rivera – Riverside

WF Construction, Inc.

275 Center Street – Covina

Traymore Courts – Barranca – Azusa

Williams Homes

24 on Center – San Pedro

Indigo – Baldwin Park

Woodside Homes

Alterra – Brea

Altura @ Spencers Crossing – French Valley

Aspen @ Sycamore Creek – Corona

Augusta @ Summerly – Lake Elsinore

Marigold – Menifee

Mountain Gate – Riverside

Oak Ridge @ Fairway Canyon – Beaumont

Remington – Menifee

Promenade @ River Walk – Riverside

Sagecrest II – Hemet

St. Andrews @ Summerly – Lake Elsinore

Sunrise @ Harvest – Chino

The Palisades @ The Preserves – Chino

Waterford – Ontario